Howdy, Feaders!
My day on Monday is somewhat dripping in the drizzling state here. It's cold and wet outside, though nice to consider since the coziness comforts my inner geeky-ness. Love to read during these times.
Anyway, I'm going to tell you about what in my wait list that I wish to read for my next readings. I'm excited to share with you, my top THREE among these days popular and really rumoring in my newsfeed especially Instagram.
Here is the first,
Heartless by Marissa Meyer
Honestly, I haven't read yet her bestselling series, The Lunar Chronicles. What a shame of me! I'm been finding a way to having that in my schedule (and budget!) but unfortunately,  I just have to wait again. Maybe these coming months, though December is a good time to receive gifts (ha haha ha).
Her new book Heartless is another option for me 'cause I planned to settle an effort to buy it this month. Why? Of course, it's her first standalone novel (also, not too much to buy than a series). Its tantalizing story caught me and the way it took my heart, I decided to tag it on my want to (really be) read. Soon, the book will be going to be mine. The cover is such a beauty which somehow add to why I choose to read it (I don't judge on the book cover, just sometimes when it's really captivating and artistic).
This was just release last week and people start buzzing on it. You might take a look on this.
Second is the,
The Diabolic by S.J. Kincaid
Woah! I was stunned (really) because it is scifi and dystopia, both genres I love the most. This was somewhat promising to read and I can't wait for the time I'm gonna hold it on my open arms.
It was released the first day of November and struck the audience with its awesomely great story.
Last one,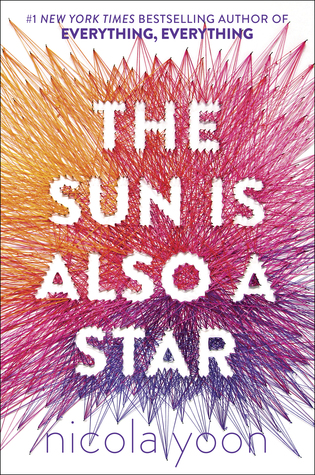 The Sun Is Also A Star by Nicola Yoon
Making every reader fall in love from her book, Everything, Everything, the author again will surprise us by her newest book that surrounds to the story of two people and the universe between them. Rant away! Because I then failed you again since I haven't read EE but I promised to really be updated with you guys.  Somehow, I just grab a copy (still on delivery) of The Sun Is Also A Star.
Same release with The Diabolic.
Do we have same wait list or just one from the above? Or is it your current read?
Comment it below ↓↓↓
And let's have exchange bookish topics!
Hope you have a dry and sunny day. Until next time 🙂
Thanks for reading,
Joel